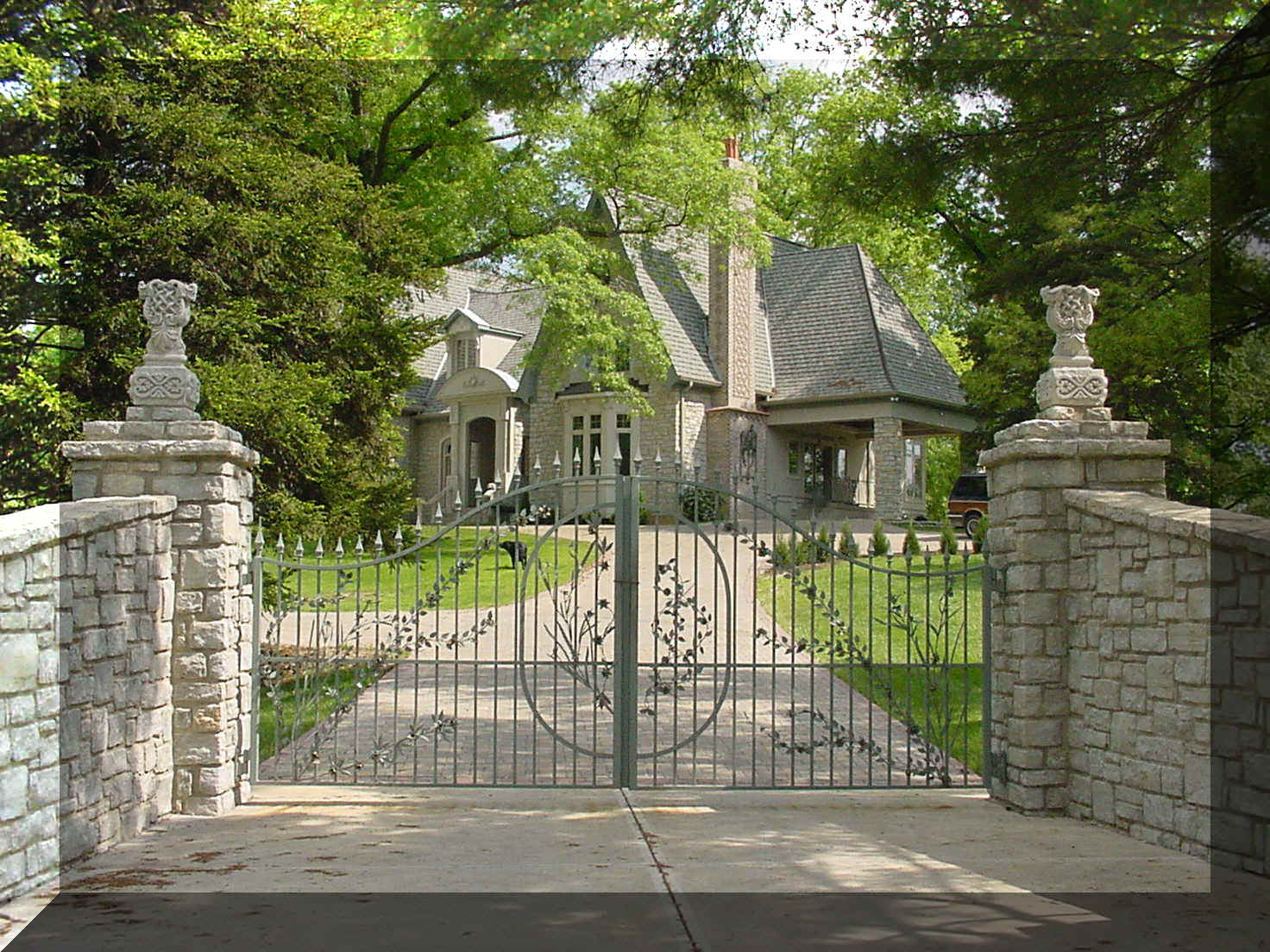 Types of Driveway Gates
Driveway gates are one of the most common gates that we install. The driveway gate is not connected with the garage so one must give some thought as to what one wants to enclose with the driveway gate. There is the possibility that the owner of the home will not even park his car in the garage so security of the auto is really important to the owner of the property. Another consideration that must be considered is the fact that a driveway gate will keep young children from making their way into the street. When the decision is made as to why a driveway gate is to be installed, the next consideration is what type of gate will work for the home owner.
Driveway gates run the gamut from the simple construction to the very ornate and decorative. The gates may be sliding driveway gates, swing gates, or two piece swing gates. The materials used for construction might be wood, iron, aluminum, or even some composite type of materials. The residence owner will have certain ideas that he would like to see incorporated in any gate design. He may want the gate to match a garden gate or a smaller entrance gate. The important thing is that the gate meet the requirements of the owner.
Gate Design and Construction
The most important thing for a residential customer to consider concerns who will build and maintain the gate. When looking for a good gate builder we would like to recommend Los Angeles Gate Company as a local and knowledgeable fabrication company who will be able to design and install the type of gate that you, as the owner, desires. The professionals at Los Angeles Gate Company will come to your residence and make suggestions as to what will work with your property.
[box type="info"] If you need advise, idea of design feel free to call us. for further inspiration we recommend pintrest gates section, where you can get really mind blowing ideas. when you happy with the design, just shoot us an email and we will make it happen.[/box]
[box type="bio"] We specialize in driveway gates. for an estimate feel free call us now! [button link="tel:323-275 9404″ type="big"] 323-275 9404[/button] [/box]
http://www.losangelesgatecompany.com/wp-content/uploads/2011/12/passadena_driveway_gate.jpg
1104
1472
admin
admin
2013-11-16 10:40:46
2015-10-07 23:25:02
Driveway Gates